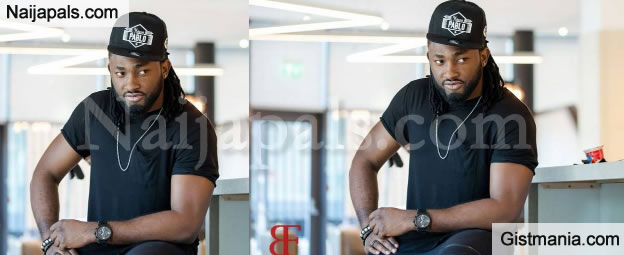 Ex - BBA star Uti Nwachukwu has come to defend TBoss after she was misinterpreted and quoted in an edited video saying if she wins the 25m prize money, it will be spent within a week.
After watching the unedited video, Uti in a lengthy post on Instagram, said it was pure 'wickedness' and whoever edited the video should confess and apologise.
THIS IS WHAT TBOSS REALLY SAID!!!
.You see I've been very quiet about BBN @bigbrothernaija2017 cos I honestly have been very busy with Lil time to watch except the clips I SEE ONLINE. SO , NO, I DO NOT HAVE A FAVOURITE HOUSEMATE!.
But u see this right here !! I hate injustice !!! I LOATH FALSE accusations!!! Yesterday an edited clip was all over the Internet making it seem like she said .... she will finish 25million naira in a day abi week and she has people with private jets hitting on her (leading the crowd to think she be runz babe wey nor need the money)
THIS IS WICKEDNESS AT ITS PEAK!!! U CAN'T DO THAT TO SOMEONE!!! HOW LOW!!!! BUT U KNOW WHAT. THIS LIFE EHN!....
I keep telling people that Big brother is real life in a box! IT shows you exactly what happens in the world we live in !
U see for someone like me, I always pray that let whatever my enemies plan to make me fall end up being what God uses to promote and elevate me !! IT HAS CONSISTENTLY WORKED FOR ME TILL NOW!!!